Facebook Marketing Company In Delhi
Facebook Marketing is the most eminent social media platform with approximately 2.85 billion end users. It is estimated that approximately 10 new accounts are made on Facebook every second. Besides being the most popular social media platform, it offers the most favorable ground for advertising.
This will allow you to build a community around your brand and share your content with your followers.
When you publish new content on your website, share it on your Facebook page to promote it to your followers.
Facebook offers a "Boost Post" feature that allows you to reach a larger audience by promoting your content to people who don't already follow your page.
Run Facebook ads: Facebook ads are a powerful way to reach a targeted audience and promote your website content. You can create different types of ads, including image ads, video ads, carousel ads, and more.
Analyze your results: Use Facebook Insights to track the performance of your posts and ads. This will help you optimize your content and target your audience more effectively.
By using these strategies, you can leverage Facebook to promote your website content and increase your online visibility.
Facebook Marketing Monthly Average Cost 10,000 INR to 20,000 INR Per Month. More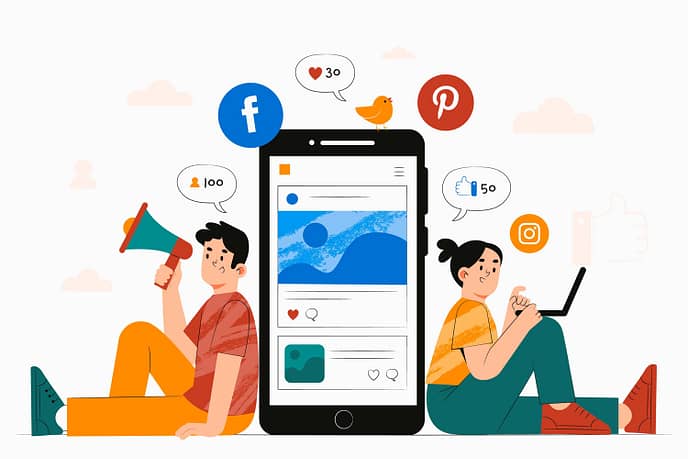 Why Use Facebook Marketing ?
There are several reasons why businesses use Facebook marketing as part of their overall marketing strategy:
Targeted Advertising: Facebook allows businesses to target their advertising to specific demographics, interests, behaviors, and locations. This ensures that your ads are shown to the most relevant people, improving the effectiveness of your marketing campaigns.


Cost-effective: Facebook advertising can be a cost-effective way to reach a large audience. You can set your budget and bid for ad placement, ensuring that you only pay for the clicks or impressions you receive.

Multiple Ad Formats: Facebook offers a variety of ad formats, including video ads, carousel ads, image ads, and more. This allows businesses to choose the format that works best for their marketing objectives and target audience.

Customer Engagement: Facebook allows businesses to engage with their customers through comments, likes, and shares. This helps build brand awareness, trust, and loyalty, as well as provide a platform for customer support.

Measurable Results: Facebook provides businesses with detailed analytics and insights into their advertising campaigns. This allows businesses to track the performance of their ads, make data-driven decisions, and optimize their campaigns for better results.
Overall, Facebook marketing can be an effective way for businesses to reach a large audience, engage with customers, and achieve their marketing objectives.
STARTER
Facebook Starter Plan
Facebook Page Creation
Daily Creative Posting
Sharing in Groups
Replying to Comments
Checking Competitor Activities
Reporting
ECONOMY
Facebook Economy Plan
Facebook Page Creation
Daily Creative Posting
Sharing in Groups
Replying to Comments
Checking Competitor Activities
Reporting
DELUXE
Facebook Deluxe Plan
Facebook Page Creation
Daily Creative Posting
Sharing in Groups
Replying to Comments
Checking Competitor Activities
Reporting